Solution: Bulk Ticket Sales (using WooCommerce and YITH Product Bundles)
Recently, one of our customers asked if there was a possibility to create a bulk of five tickets and offer it at a lower price than it would be if the tickets were to be sold separately. Usually, we would point the customer to creating a ticket type with limit to five checkins which would be in fact just one ticket but with option of multiple checkins which is not a very elegant solution and has many flaws.
Now, we were pretty loud about a month ago when we launched Tickera Bridge for WooCommerce. We were happy that we'll finally have all the goodness WooCommerce and its add-ons are offering. Recently, we provided a solution which would allow Tickera users to host charities and have flexible ticket prices using Name Your Own Price add-on.
This solution relies again on one free but powerful add-on named YITH WooCommerce Product Bundles.
Not sure what is Tickera? Go
here
to find out!
When installed and activated, this add-on will allow you to create product bundles in WooCommerce.
To be more precise, this add-on will add another option to WooCommerce Product Data dropdown menu named Product Bundle. Once you choose that option, you'll be able to put a standard price, sale price, SKU and everything else like on regular WooCommerce product.
Important note: in order to create a tickets bulk, you need to have previously created regular tickets which you plan to include in the bulk. And another thing: while creating bulk DO NOT click on "Product is a ticket" checkbox, which is otherwise mandatory when creating standard ticket for Tickera in WooCommerce.
Now, on the bottom of the product menu, you can find Bundle Options. And that is where all the awesomeness is! When clicked, that option will offer you to add more different products or multiple instances of the same product.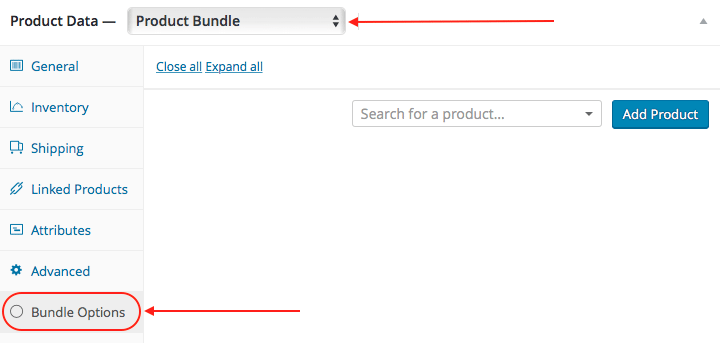 What does it mean for you as a Tickera user?
Well, that means that you can now finally create a bulk of couple of different tickets or offer a "team discount" when purchasing same tickets in one bulk. Once the bulk is created, it will appear as separate product in your WooCommerce store but once added to cart it will say, for example, "5 x standard ticket" in the order details page and will act accordingly (for example, it will require five ticket owner fields if that option is set in Tickera). Once the customer completes the order, five tickets will be created and an email with download links for each of the tickets will be sent to the buyer.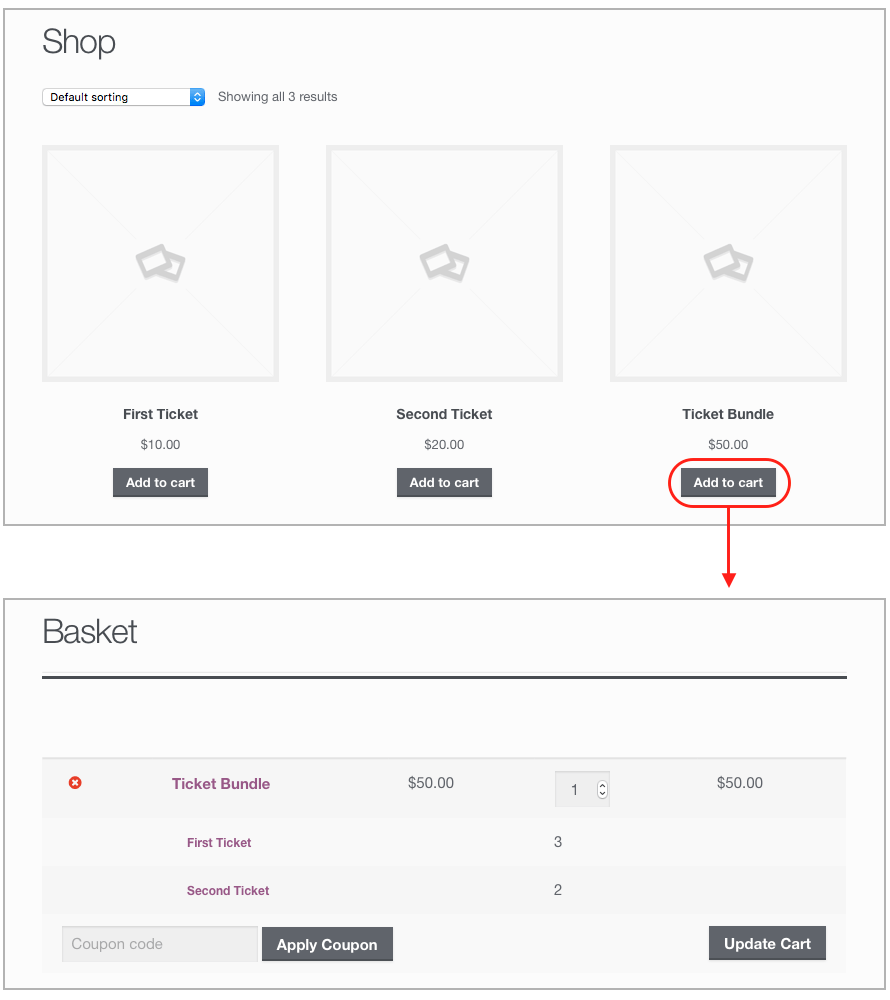 The next question we were asked is whether it is possible to have all the tickets from that bulk on the same ticket template. Regretfully, we have to say that due to limitations of the current Tickera ticket template builder, that is not possible. But look at it this way: if you had all of the ticket codes on the same piece of paper, that would require all of the attendees to show at the door at the same time. Which is not always a good thing since it could create a logistical nightmare at the door. But with every attendee having his/her own ticket, they can show at the door any time they want and all that is required is that the buyer sends tickets to the friends he/she purchased tickets for. Based on our experience in event organizing logistics, that is a very small "price to pay" while helping people at the door and most importantly, having a luxury for you and your friends to show at the event whenever they wish.
So, to wrap it up, you can now have your bulk ticket sales in no time using this method.
One thing, though: we have tried several different add-ons in order to achieve this but this one is the only which worked as expected. So, even if you find another add-on with the same functionality (and there are quite a few out there), we cannot vouch that it would work this way with Tickera.
At the end, a big shoutout goes to our customer John Foster who discovered this solution.