Tomorrowland – Venture of the tomorrow's music and dance
The Big Step-In to a new musical trend
Giving more significance to next generation's music and performances, the art of mass scale Electronic Music Festivals was introduced to the world by ID&T (Irfan, Duncan & TheoDutch Entertainment Company – since 1990s) Belgium, for the first time in 14th August 2005 as "Tomorrowland". (Its first step was actually kept in 2004, but not in mass scale as a festival).This global event was initially held in Town of Boom, Belgium and by now it has become a reputed brand name among global electronic music and dance festivals.
The initial event was features by the electronic musicians and artists Push (M.I.K.E.), Armin van Buuren, Cor Fiineman, YvesDeruvter, Technoboy, Eddie, Halliwell, Jon O'Bir, YojiBiomehanika and Coone.
The second event was organized and held on 30th July, 2006 at same the venue. At that time it was hosted by Armin vanBuuren, David Guetta, Fred Baker, DJ Zany, Ruthless and Macro Bailey and was produced by DJ Paul Oakenfold who wasfeaturing in many songs by Madonna. Though the first two events lasted only one day, the third event made their schedules expanded up to two days, in 28th and 29th July 2007. Since 2007 the festival is held for two consecutive days or more up to now.

Boosting up popularity
26thand 27th July 2008 were remarkable for the event as more than hundred DJs performed and an audience over 380 000 was recorded for the first time in Tomorrowland history. In the fifth successful year they expanded the event for more venues beyond Town of Boom. And 2009 onwards the event was performed on multiple stages with different themes. Once again in 25th and 26th July 2009, a crowd of 390 000 was recorded. By nowTomorrowland owns 16 stages.
In the festival 2010, the official anthem of Tomorrowland, "Tomorrow- Give into the night" was unveiled on the main stage on both consecutive festival days. It was composed by Dada Life, Dimitri Vegas, Like Mike and Tara. The vocals and lyricswere by Tara McDonald while the track was made by Like Mike, Dada Life and Dimitri Vegas. The anthem earned a huge popularity in the Belgium musical charts and added more perfection and demand for the event. The 2010 event was successfully held with 120 000 participants.
For the first time Tommorowland was held for three consecutive days in 2011. With 180 000 visitors and stunning performances of David Guetta, Nervo, Avivii Tiesto, Swedish House Mafia,2ManyDJ's, Carl Cox, Paul van Dyk, Tensnake, Laidback Luke,Brodinski, De Jeugd van Tegenwoordig and others. It was awarded by International Dance Music Awards in 2012 for the best of musical festivals and the Red Bull Elektropedia Awards for best festival.
Not sure what is Tickera? Go
here
to find out!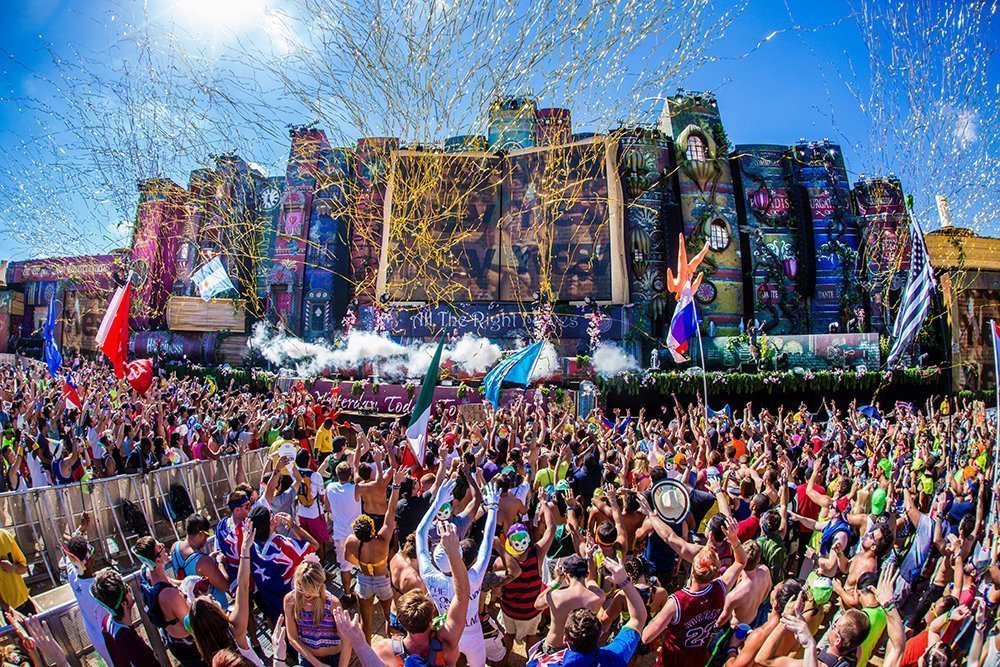 Switching to a new strategy
Event of the year 2012 was lined up with 400 DJ's and the performers played on 15 stages every day from 27th to 29th July. The most popular performers included Ferry Corsten, Skrillex, Avicii, Macro Bailey, Steve Aoki, Armin van Buuren, Swedish House Mafia, David Guetta, Carl Cox, Paul van Dyk, Pendulum, Dimitri Vegas and Like Mike. On April 7th 2012, international sale of Tomorrowland started. The audience expanded to those from over 75 different countries, and the organizing team decided to give some priority to native audience of Belgium. Therefore they received an exclusive chance of 80000 proportion of tickets for native from 185 000. For the first time in their history, further confirming the demand for the event over 2 000 000 festival goers rushed for the offers in waiting lists within one day.
Facilitating the international visitors from every corner of the world, Tommorowland Partnered with Brussels Airlines to offer travel packages for them.
With 180 000 participants 2013 Tomorrowland was held in DeSchorre in Boom. The whole set of tickets were sold out in less than an hour. There travel package plans with Brussels Airlines were expanded to bring participants with 214 different nationalities via flights from 67 cities around the world.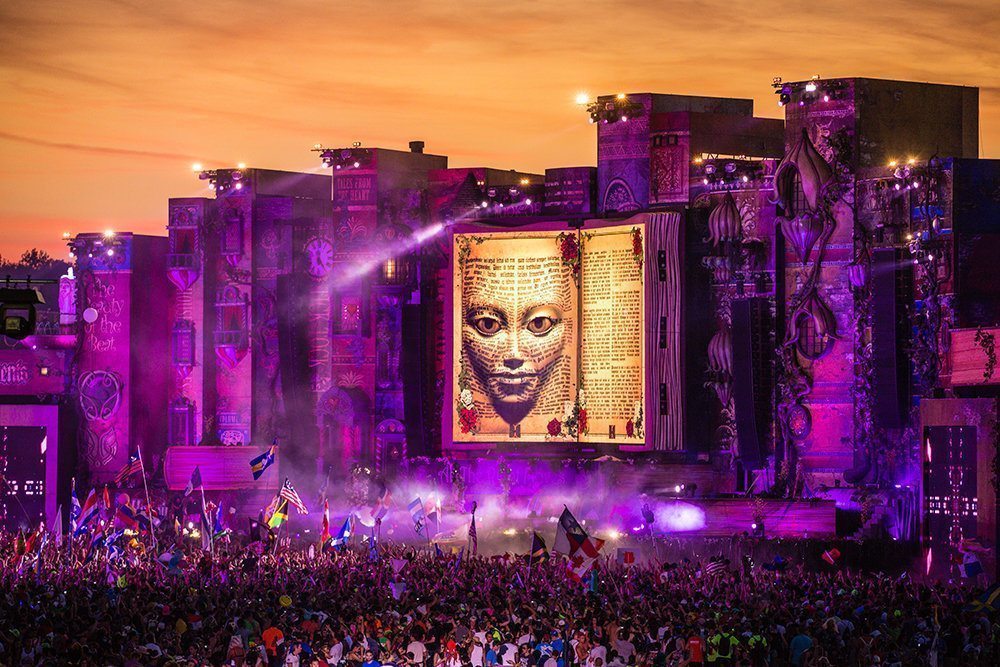 Today's Tomorrowland
The dance festival of 2014 was held on two consecutive weekends in Boom, Belgium further expanding the chances for the participants twice as before. First weekend was from 18th to 20th July and second weekend was from 25th to 27th July. 2014 massive line up in each festive day was spot on. Each category consisted of a set of artists on different stages. Each day the performances were under different themes in 12 different stages including the main stage. The two weekends have recorded over 400 000 attendants. This difference of Tomorrowland schedule was brought up to highlight the 10th anniversary of them.
The creative fantasy
Tomorrowland's 16 stages are highly recognized for the striking and magnificent stage designs. Stages designed under magical fantasy themes just add the magical intoxication in the festival air. They are gigantic, colorful and smashing platforms created for highlighting the perfection of Tomorrowland in all dancefestival aspects. Scattered in an area of 185acres land, the 16 stages roar in creative splendor. The main stage itself is 150m wide and 138 tons heavy. At night the breathtaking fireworks and the lighting simply converts the Tomorrowland into a fairyland.
Providing accommodations to 35 000 visitors at once theDreamville camping site incorporated with Tomorrowland is a unique area with marketplace and shops. Dreamville was designed to seal the festival mood of Tomorrowland visitors with same magical and wonderful atmosphere. After purchasing an official Tomorrowland ticket, the Dreamvilles passes can be purchased. To get the maximum thrill of the event an accommodation in Dreamville is worth to have.

Tomorrow of Tomorrowland
The rush for the full madness is never to end. Tomorrowland2015 waiting lists became active once the 2014 dual headed festival season ended. The organizers are working on plans to build up the new magical Tomorrowland premises with 15 stages in 2015. If you are one of the dreamers of Tomorrowlandit's time to give a shot at the waiting list.