Tips for Perfect Event Decorations
1. Pre-décor paperwork
Are you planning to do the perfect decorations for an event? Then your mind may be full of colorful ideas already. Do not mess up! Every procedure requires a streamline flow or otherwise you'll end up with the worst event decorations ever. Take a piece of paper and note down every single information on the following. Make sure you don't miss a single data.
If you have already chosen a location for the event, note down every dimension of it. For example if it is a hall write down the width and length of the floor. If the location has special geometrical spaces, note down a description on what it looks like. If it is covered with a roof, get a rough idea on whether the space is high and spacious or a bit packed.
If the location is in outdoors, then note the surrounding, including the landscape, view, natural resources around the in the location.
Not sure what is Tickera? Go
here
to find out!
Your budget on decors
Write down the financial limitations and how much you can rally spend only on decorations.
Time frame of the event
It is very important to know which time slot of the day you have chosen for the event. The decorations planned for the day time never suits the night time or the evening. The decorations have to be specific for morning, day time, evening and night functions.
The nature of the event
The decorations for different events vary. Therefore note down whether it a party, get together, wedding, prom, music festival, workshop or a competition etc.
Attendants / Audience
Note down the target age group of the event. It may be kids, teens, elderly citizens or for everyone without age limits. And if you are considering visitors from a specific social status or career level, note down about them too. Some events are gender specific. So highlight that too.
Man power
It's about whether you're the only person to do the decorations, or to which extend you can get the help of others, the number of people engaged in decors as a group, etc.
Time
You have to note down how much time left or given for the whole job. The number of days you've got for the purpose.
Available resources
Resources are not only physical material, but also human resources with different talents. If you can find more natural stuff rather than decoration items from stores, note down a list of them. If you have a person well at drawing, carpentry, fabric work, sculpture, etc. in your team, note down about them as well.
2. Pick the concepts and themes
After getting an idea about what your event really need to be, build up and think of some concepts which would suit the above indications (Time slot, venue, participants, type of event etc.) Following will be helpful to you as some guidelines.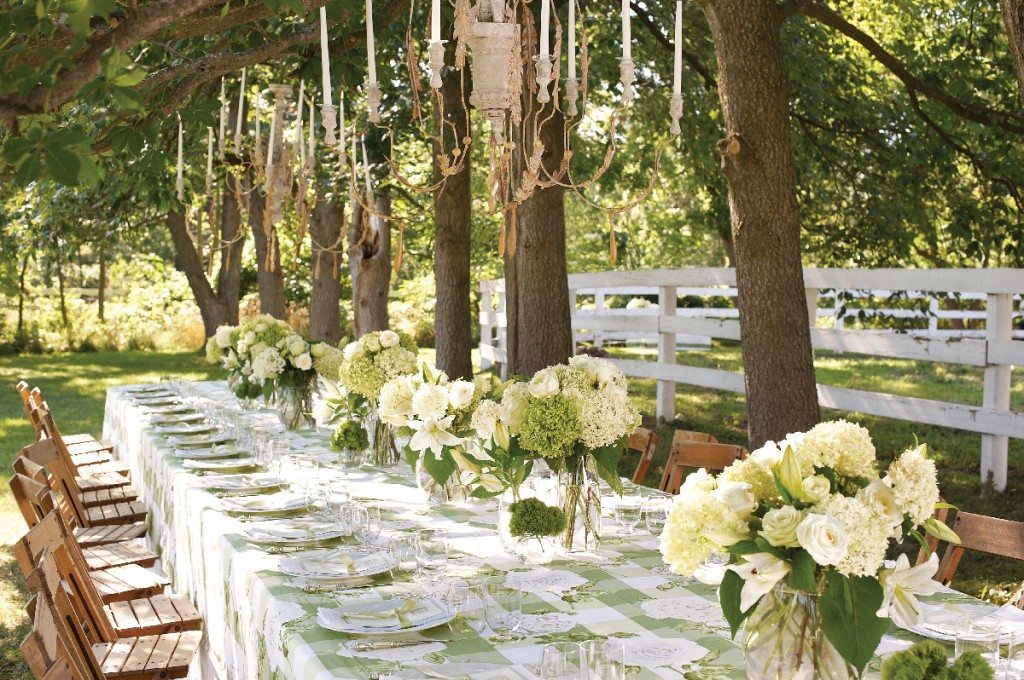 If your event is set at an old spacious hall, or a chapel, in a morning, daytime or evening the most suiting decorations include fresh flowers, and other fresh natural resources because the sense of oddness and oldness have to be eradicated. Fresh stuff adds more liveliness to such locations.
If you have chosen a hall, or a room designed with modern concepts, a lot of fresh stuff won't highlight the decors asthere's no contrast between new and fresh stuff. In such venues use more technical items such as crystal looking fluid lightings, abstract geometric shapes with contrasting fabrics in shades of primary colors etc. A little touch of fresh flower decorations will be perfect, but as previously said don't overdo.
If the venue is in outdoors, a temporary hut, or an open space, again fresh items like flowers, leaves and other natural sources would enhance the authentic look of nature. If the location is on a beach, at evening time use very contrasting colored flowers with colored fluid bars illuminated with lights, and decors made by coconut shells will add enhance the tropical look.
If the location is a hut build in a serine landscape with mist, mountain ranges and greenery, fresh flower decorations with light shades of colors and ribbon and fabric decors in light colors will be perfect for a morning and day time.
If it's a night function in a hall, or may be outside, consider more about light work, dazzling decors, glitter work and fireworks. An illuminated decoration concept will be perfectly highlighted in the darkness.
An event like a birthday party targeting kids needs more sweet decorations. Morning, daytime of the evening are the best time slots for such events. Remember to include more contrasting ribbon work, crapes balloons and characters from Disneyland and cartoons (if they are under age 15). Add some touch of fantasy.
Whatever the decorations which are most suiting the event it's better to work out them in a specific theme. For example if the event is in an evening or night near the sea a theme of under ocean would be perfect.
Everything needn't to be pointed out; I think you got a rough idea on how to match stuff with the indications of an event.
3. Working it out
Just planning and building up concepts isn't enough making your plans to work properly is a must. Follow these steps and you'll finish the decorations perfectly and promptly.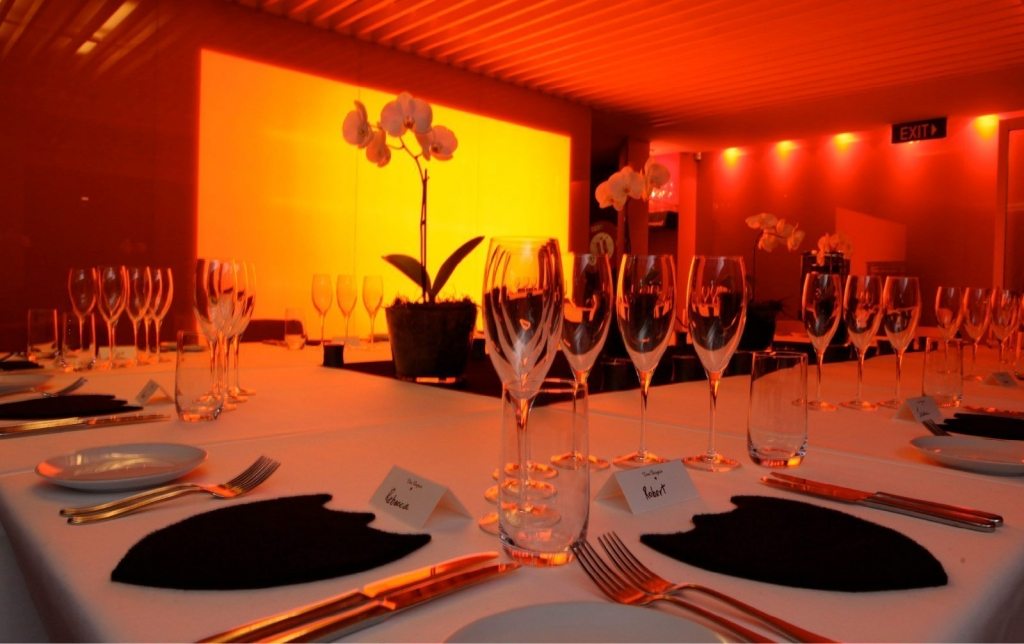 Find all the required resources within a minimum period of time so that it would help you in saving time for decorating.
Gather man power and human resources and build up maximum synergy as a team.
Divide work based on their talents. Work specialization is a must for efficient work.
Go through the concepts and theme you picked for the event.
Divide work into several phases and as soon as you complete each task put them together and finish decorations
Take a look at the whole work and if you sense it lacks something, do simple modifications and finish up.
Finally you'll be in front of a perfect artwork, suiting the event, the audience, the location and everything about the event.