How to Install WordPress Plugins
This Step by Step Guide will show you two different ways you can install a WordPress plugin.
Install a Plugin using Upload Method in WordPress Admin Panel
This option is the choice for beginners who want to install plugin that is not in the WordPress Plugin directory for some reason.
1. You have to download the plugin from the source ( zip file)
Not sure what is Tickera? Go
here
to find out!
2. Go to your WordPress admin panel then click on Plugin » Add New and then click on the 'Upload Plugin' Tab.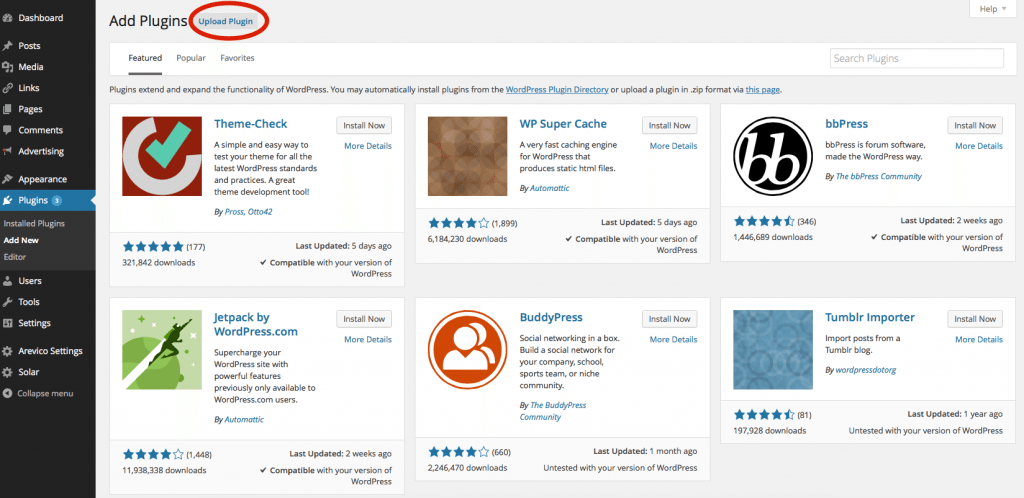 3. Browse the file and upload it (zip files only)then click 'Install Now' button.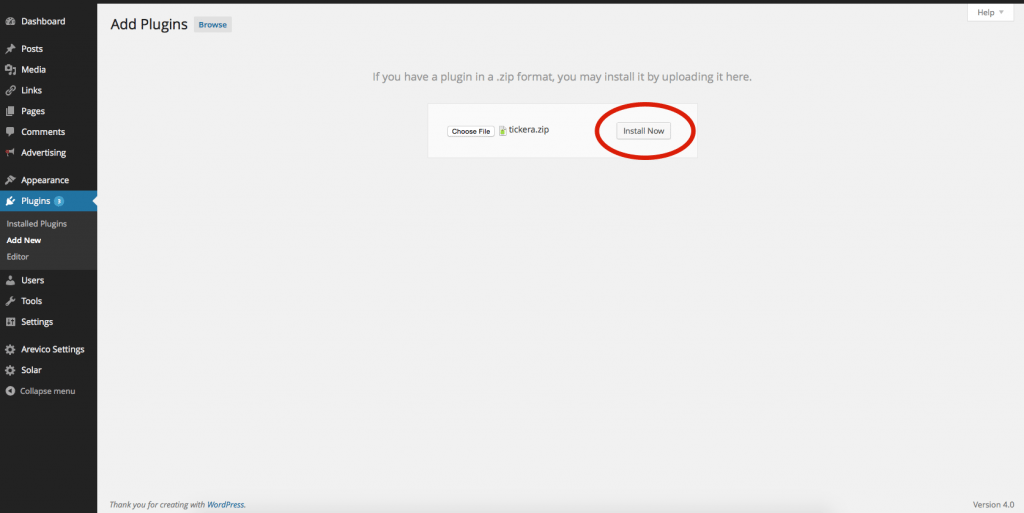 4. Make sure that you click on 'Activate Plugin' button. Now you have installed the WordPress plugin.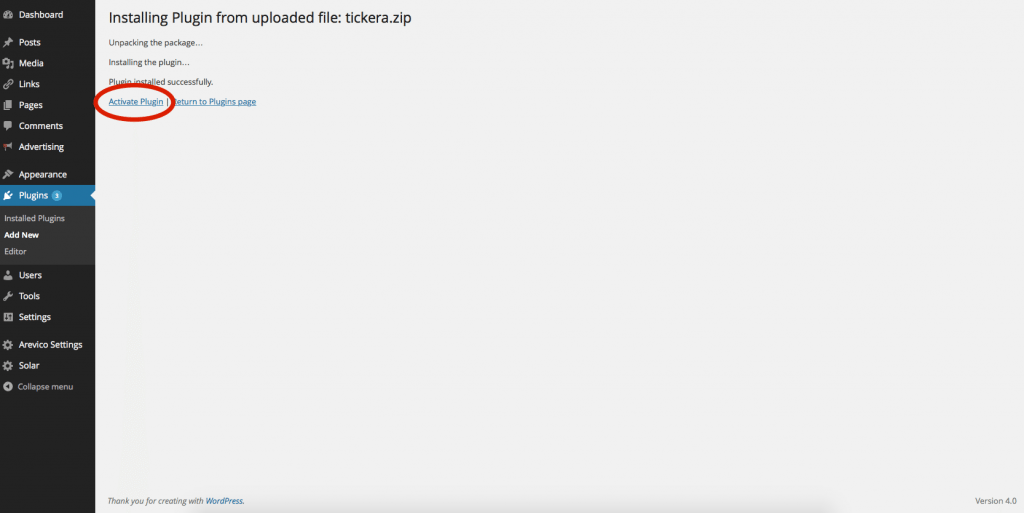 Install a Plugin using FTP Manager
The FTP manager method is the least  vary friendly for beginners.
1. Download one of the FTP managers: Filezilla -All Platform, FireFTP -All Platform, Cyberduck -Mac Only, WinSCP -Windows Only)
2. Access to your host through the FTP manager. Access the path (/wp-content/plugins/).
3. Now simply drag and drop plugin files. Make sure that you upload the unzipped folder.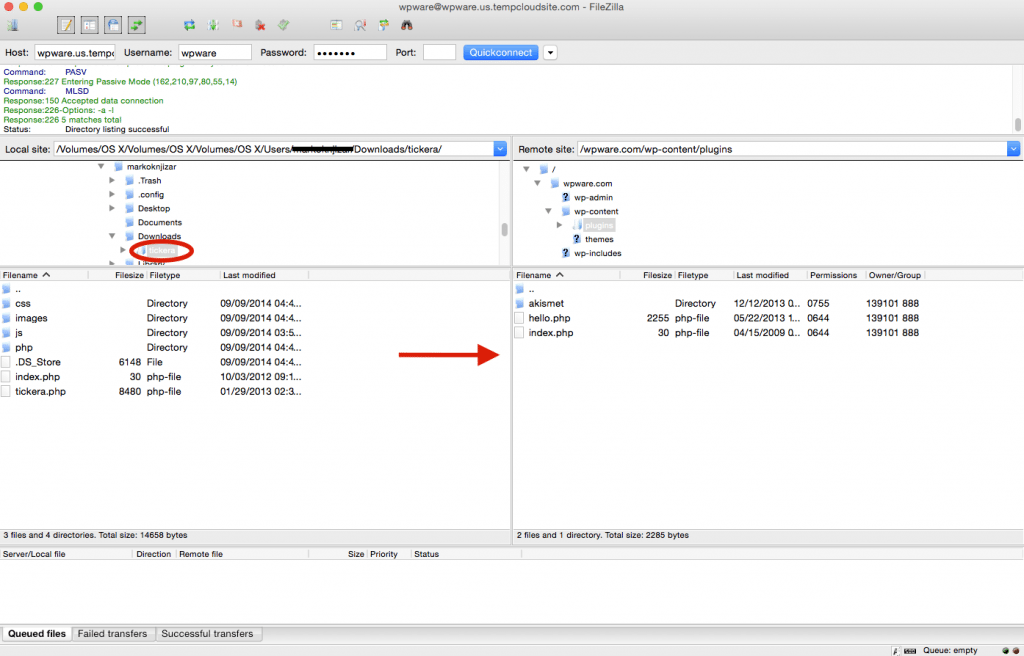 4. Click on the Plugins tag in your WordPress admin panel.
5. Click on the Activate button and you are done.